Federica Papetti

Brescia, 2004
She started climbing for fun at the age of 5 at the Roc Palace Gym. At the age of 7 she took part in her first final of the Italian Youth Championship in Sesto Pusteria in the U8 category.
In 2012 she won her first medals at the Italian U10 Championships in Arco, a combined bronze and a silver in lead. In 2013 she won gold in the speed category, silver in bouldering and won the combined in Arco at the Italian Youth Championship category U10.
In 2015 she won the combined U12 category at the Italian Youth Championship thanks to two second places in lead and boulder and a third place in speed. In 2017 she won the combined Italian Youth Championship U14 category and won a gold medal in the bouldering category.
In 2018 she was called to join the National Youth Team and took part in several European Cup competitions in the three speed, boulder and lead specialties. She took part in the Italian Cup, finishing eighth in the overall Combined classification and obtaining a sixth place in the Italian Bouldering Championship.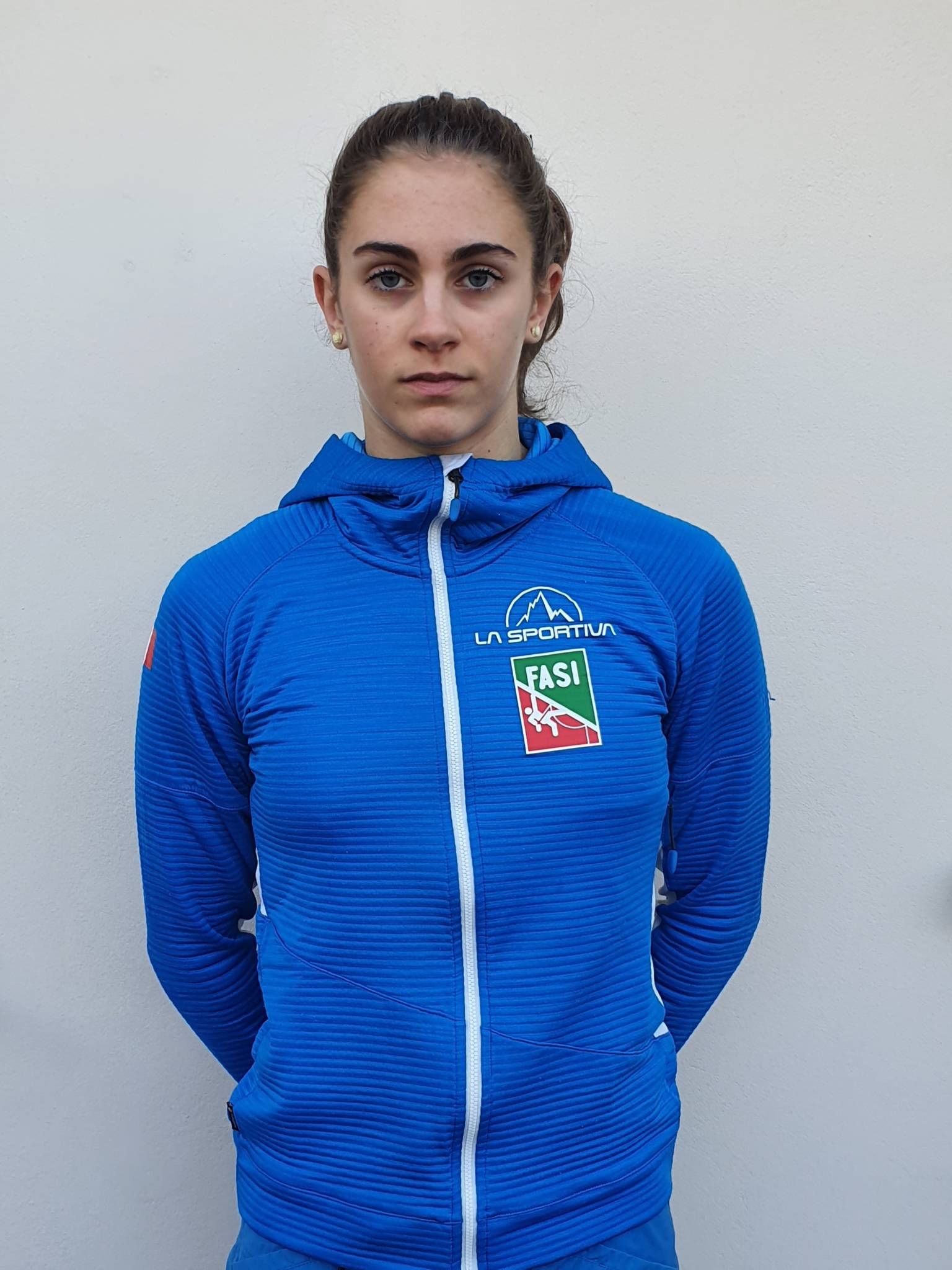 other female athletes