Bludenz,  1988
She climbs on grades up to 8C +, even on trad. She did the first female ascent of the following routes:
Pura Vida
Alpine Trilogy (Kaisers Neue Kleider, Silbergeier, End of Silence)
Prinzip Hoffnung E9 / 10, 8B (trad route, Vorarlberg)
Zodiac on El Capitan in Yosemite (21 lengths up to 5.13d)
El Nino, (30 lengths up to 5.13 c)
Cathedral – Marmolada (700m, 21 pitches 8A +) and exposed
The Fish Route (Der Weg durch den Fisch) – Marmolada (800m, 30 lenghts up to 7B + on sight)
Bellavista – Tre Cime di Lavaredo (24 shots up to 8B +)
In addition, in 2018 she sent her first 9a, Speed at Voralpsee and the first repetition of Odyssey on the North Face of the Eiger with Jacopo Larcher.
Today Barbara says she is more motivated to combine all styles and explore different climbing styles.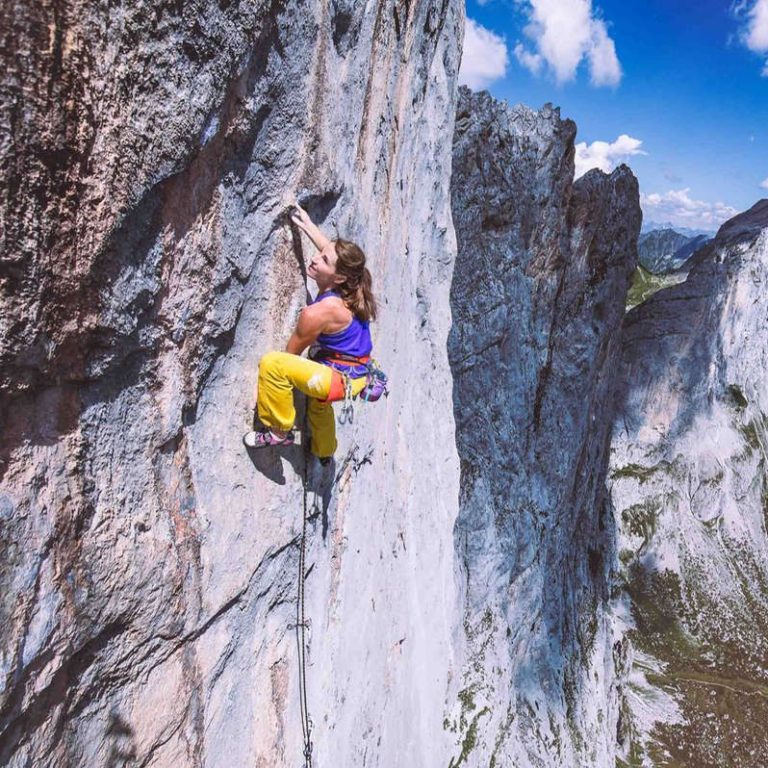 Odyssee – Jacopo Larcher & Barbara Zangerl – the video

Il video completo della nostra salita di "Odyssee" sulla Nord dell'Eiger è finalmente on-line! Buona visione 🙂📸🎥 by Paolo Sartori Photography per La Sportiva ___The full video about our ascent of "Odyssee" on the North Face of the Eiger is finally on-line!I hope you'll like it 🙂📸🎥 Paolo Sartori Photography for La SportivaThe North Face La Sportiva Black Diamond Vertical-Life Climbing App FrictionLabs #Trekneat

Publiée par Jacopo Larcher sur Vendredi 30 novembre 2018